Item request has been placed!
×
Item request cannot be made.
×
Processing Request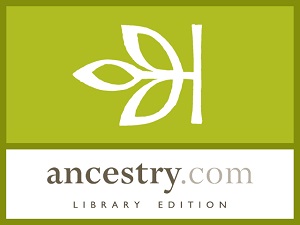 Available through December 31, 2021
 ANCESTRY LIBRARY EDITION
Access to Ancestry Library Edition from home will end on June 30th, 2021
Access to this resource is temporarily expanded to library
cardholders working remotely, courtesy of ProQuest and its partner Ancestry.
 
Please enter your library card number (no spaces) to access Ancestry Library Edition: