Item request has been placed!
×
Item request cannot be made.
×
Processing Request
Featured Event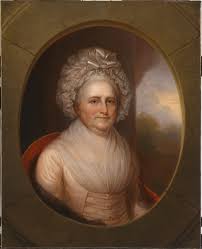 Saturday, May 8 at 1pm
Join us for this virtual program sharing revolutionary history from the perspective of George Washington's wife, Martha. Lee Ann Rose of Shades of Our Past will present as Martha Washington, reflecting on the years between 1774 and 1783. 
This program will be held remotely via Zoom Webinar. Registration is required. Please click here to register.