Item request has been placed!
×
Item request cannot be made.
×
Processing Request
Featured Event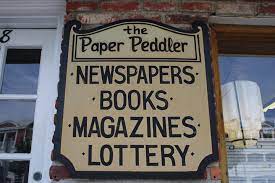 Tuesday, June 22 at 6pm
Register your team of family and friends and demonstrate your knowledge of Avalon's history and culture in a Quizzo-inspired trivia game! The Paper Peddler, an iconic Avalon bookstore that closed its doors in 2014, had a tradition of writing an Avalon trivia question on a chalkboard outside the store. This virtual trivia night will be presented via Zoom. Registration is required. Please click here to register.